Mulch in Baltimore
Edrich Lumber is licensed in Maryland as a wood waste recycler. Local landscape companies, as well as state and county road clearing contractors dump tree trimmings, clean woodchips, stumps and clearing debris at Edrich Lumber's recycling yard. The debris is ground into mulch and returned to the earth by local landscapers.
Mulch Characteristics
Reduces the temperature in the soil
Minimizes compaction of soil
Increases weed control and moisture retention
Eye-catching appearance
Easy to spread
100% natural and environmentally friendly
Why Should You Mulch?
Decrease weed problems
Help add nutrients to your soil
More aesthetically pleasing
Boost plant yields,
Less trimming and weed eating
Help the environment
How Much Mulch Would You Need?
One cubic yard will cover an area of 10'x10' 3" thick
Note: There is a minimum delivery of 5 yards. Delivery fees are not included in the price.
Click here for our online Mulch Calculator
---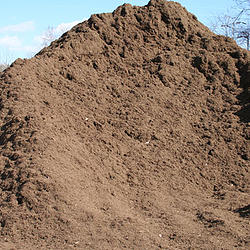 Bark Mulch
$45.00/yard
Shredded Hardwood Mulch
$26.00/yard